Which Country Has the Best Professional Gamblers – Canada or the USA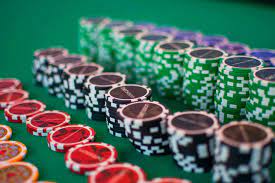 Online casino games, gambling, and betting are some of the most popular hobbies or forms of entertainment all over the world. However, some of these games are undoubtedly more than just pass time activity. For some, they are a personal challenge and a governing passion. These games have rules and odds that affect the win rate of the participants, so increasing that win rate means stepping outside of the "casual player" confines.
This is why some people have written books on how to be better at Poker, or create algorithms for predicting match outcomes. These are professional gamblers, and in a game that is supposedly based on luck, they have the upper hand. Here we will mention some of the professional gamblers from the US and Canada, and see who has the best feats of strength, sort of speaking.
Evelyn NG
Evelyn got into this hobby when she was just 14 years old, and she started to play more Blackjack and poker when she was 17. She also used to work as a poker dealer, so she had plenty of time to observe the game and figure out the best way to win. After 10 years or so she played at WPT where she finished second. This was a massive breakthrough for someone who was 28 at the time, as it solidified her resolve to become a professional gambler.
After this tournament, Evelyn got a few sponsorship deals from brands like Bodog Gaming and a well-known PokerStars. Today she is over 40 and has won over $400,000 from playing poker. She even participated in WSOP main events where she bested some of the US legends like Kathy Liebert, Jennifer Harman, and Annie Duke. As far as Canada goes, Evelyn NG is considered one of the best female poker players there.
Bill Benter
Bill Benter is a talented mathematician with a passion for gambling, which is a perfect combination for a professional Blackjack player. He comes from Pennsylvania and it wasn't long until his name became well-known in Vegas. He beat the dealer so many times that he eventually got banned from most of the casinos. Because casinos in the US couldn't keep up with Bill's strategies he moved to Hong Kong and decided to conquer their gambling scene. This is where Bill's passion for horse racing began to develop.
He put his brain to good use, and eventually developed an incredible software that could predict the outcome of the races with a surprising accuracy rate. On top of that, he managed to fine-tune his formula for betting. Today Bill lives in the lap of luxury and he almost makes 100 million USD on an annual basis. He also supports multiple charities and donates money for good causes. So he is a true winner on every level.
Michael McDonald
Michael was a big winner even before the age of 18, as he won $300,000 by playing poker online. He is one of the exceptional players from Canada who managed to cash in over 10 million dollars. Michael actually won his first tournament at the age of 18 and still plays on all of the major live poker events. Today he is one of the best players in the world, and who knows what will happen later throughout his professional career.
Edward Thorp
Edward is also a talented mathematician who actually wrote the book on how to count cards in Blackjack. All of his methods are tried and tested as he managed to cash in on those back in 1966. There were no fancy cameras at that time so he managed to evade casino security simply by putting on a new disguise every time he went to play. Edward is still alive and is currently living in Chicago, Illinois.