High Variance Slots at Online Casinos Today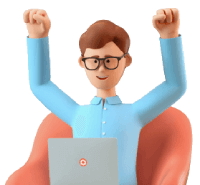 Slots are extremely popular in casinos worldwide. Most gamblers who play online spin the reels very often. For some of them, this is the best and only category of games they'll play. Over the years, slots have developed tremendously as a result of this popularity. Now we can enjoy thousands of games with different themes and features, created by amazing software developers.
When it comes to choosing a slot machine, experienced gamblers consider many factors to boost their chances or simply meet their own gambling preferences. One of these factors is slot volatility, a very important thing to consider based on your budget and generally, winning preferences. Let's delve into this a bit.
Best Casinos With High Variance Slots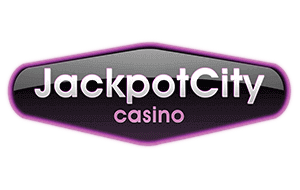 Bonus
Welcome Bonus Up to $1600
Software
Payments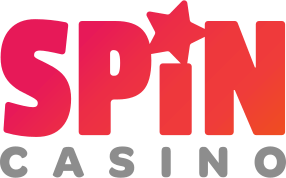 Bonus
Software
Payments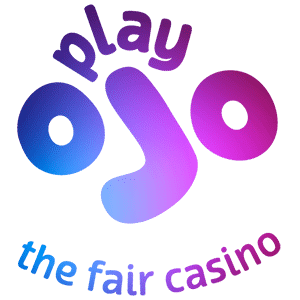 Bonus
Software
Payments

Bonus
Software
Payments

Bonus
Software
Payments

Bonus
Software
Payments

Bonus
Up to $100 and 100 Free Spins
Software
Payments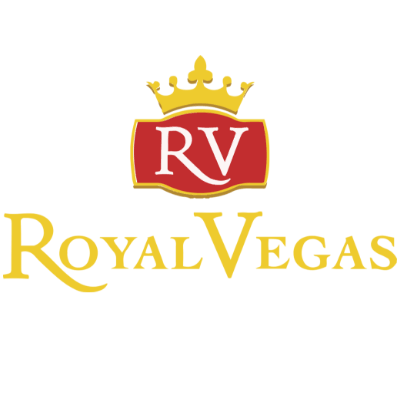 Bonus
Welcome Deposit Bonus $1200
Software
Payments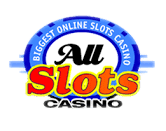 Bonus
Software
Payments

Bonus
Software
Payments


Volatility is an important term in gambling. It's something used to assess how risky it is to lose your bet on a selected game. This measure suggests how often – or how rare – you can expect to win. In addition to the chance to win, it also influences the size of your winnings.
There are three main levels of volatility: high, medium and low, as well as some in-between levels. Many of the games will have five stages of volatility, including medium-high and medium-low.

Any slot machine can be a great choice and the volatility does not affect the quality of gameplay or the fairness. However, if you know this, you can better decide which game to play based on your budget and preferences.
High volatility or high risk slot machines are the ones with the highest risk and least frequent pays. However, these are the favorites among high rollers and gamblers who aim to win the biggest amounts. Why? It's because they have massive jackpots and when they hit, they hit tremendously.
On most high variance slots, you can win from 3,000 to 10,000 times your initial wager – sometimes even more.
Picking the Best High Volatility Slot Machines in Casinos
To get the most out of playing highly volatile game, you need to make sure that you choose the best ones. Let's go through some tips.
Choose a Safe Casino to Gamble at


Your priority when gambling should always be to select a trustworthy, safe, and well-rated online casino. Claiming big bonuses can be tempting, but you should make sure that the site where you are gambling is licensed, secure, and works well on mobile and desktop.
Study the Terms and conditions and Game Rules
Highly volatile slots come with higher risk factor compared to those with low volatility. It is always smart to get familiar with the game and its rules before you start betting. Even if you claim cash bonuses to do this, check out the wagering requirements first.
Try out the Game in Demo Version
An amazing way to learn if a game is a good fit for you is to try it without making deposits. There are free slots on almost all casino websites. These are demo versions, which means that you won't deposit or play for real money, but you can still enjoy the same gameplay and features as you will when you decide to deposit.
Check Different Bonus Offers You Can Use
Bonuses and bonus codes play a major part in the decision-making process of gamblers today. Nowadays, you can find exclusive registration bonuses, VIP promotions, and even wager free spins to use on high volatility slot machines. Check what your options are as well as the attached terms and conditions before you make your decision.
How to Determine the Slot Machine Volatility
If you aren't familiar with all this, you might find it challenging to learn what the volatility is for a slot

machine. But, do not worry – this is actually a very simple thing. After a while, you'll be able to determine the volatility of a game just by having a short look at it. Here are some things to look at.
Study the Slot Game Paytable
Open a slot's paytable and you can learn a lot about it. If the game is highly rewarding i.e. offers huge wins if you hit the right combinations, this means that it has high volatility.
Check Out Other Games from the Software Developer
Software developers usually create games with similar volatility because of their target audience. If they aim to create games for high rollers, their titles will also be very volatile.
See What the Maximum Bet Is
Since these games have high risks but can also win you millions, they often require higher bets. Their maximum bet is what gives life-changing amounts, and it will be higher compared to low variance games.
Read Reviews from Players about the Game
Of course, one amazing way to find this out fast is to read reviews from others about it. Just do a Google search and you can find all you need about the volatility of a slot machine. Just make sure to check a couple of sources before you start playing.
Advantages of Playing High Volatility Slots
No one can say that these are the best games for you, or that you should go for low volatility games instead. They have their pros and cons. Based on them and your preference, you should make your decision. Let's check out the pros first:
Tons of excitement and anticipation for enormous wins
The wins are the biggest you can find, sometimes even life-changing
Many of these games have big bonuses
High volatility games have the most versatile features and bonus rounds
Their RTP rates are usually high
Disadvantages of Playing High Volatility Slots
Just as there are perks, there are also disadvantages, but this depends on what you need when you gamble on slot machines. Here is what might be a disadvantage for gamblers:
Bigger risk factor – you can lose more money since these games have higher bets
They pay out far less frequently compared to low volatility slots
You can lose motivation if you don't get winnings in a long time
With smaller bets, which can be available, you might not be eligible for the jackpot
Real Money Bonus Offers You Can Claim on Higher High Volatility Slots
A lot of the time, casinos will offer their gamblers some bonuses. You can choose to use them on high volatility slots, especially if you get free spins or match deposit promotions. However, keep in mind that, to be eligible for the highest wins, you need to make bigger bets, so you won't play for very long with your bonus money or spins.
Best Software Developers of Machines with High Variance
Top-rated casino websites have games from some of the best developers. Many developers create high variance slots and offer big jackpots. The most popular of them all include Microgaming, Yggdrasil, Play 'n' Go, Playtech, and Red Tiger Gaming.
Top 5 Games with High Volatility and Frequent Payouts
Some games are extremely popular among high rollers who prefer highly volatile slots. These include:
Immortal Romance by Microgaming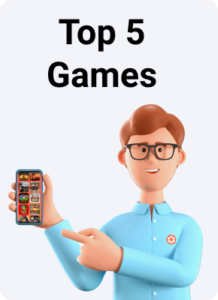 This is an all-time-favorite among gamblers around the globe, and there are many reasons for it. Immortal Romance has a big RTP of 96.86%, and offers gamblers 243 ways to win. It was released a decade ago, in 2011, and it still beats many of the new games on the market.
Immortal Romance has numerous features including their Wild Desire bonus (you can win up to 3,645,000 if you play with the maximum bet), multipliers, and Rolling Reels.
Dead or Alive by NetEnt
Dead or Alive can be found in every popular casino because this is one of the best and most popular slots in the world. It has 5 reels and 9 paylines, and huge potential winnings for gamblers. Its RTP is 96.82%, which is not bad at all!
In Dead or Alive, you can find a variety of special features such as Scatters, Wilds, and a great free spins round with the option of unlocking respins.
Joker Troupe by Push Gaming
As we mentioned, Push Gaming is among the developers who create highly volatile games. This is one of their best creations, a slot with an RTP of 96.68%. The game works perfectly on mobile, has 10 paylines, and its famous Red Joker, Blue and Green bonus features.
Book of Dead by Play 'n' Go

Book of Dead has been around since 2016 and is now found at most casinos worldwide. This is the most-played high volatility slot machine, and a great creation by Play 'n' Go. Book of Dead has 5 reels, 3 rows, and an RTP of 96.21%. It's a slot with 10 paylines and Egyptian mythology theme.
On this game, you'll encounter features such as free spins, scatters, expanding symbols, and wilds. You can win an amazing 50,000x your bet if you play with the maximum bet.
Pink Elephants 2 by Thunderkick
This is a pink-themed game with pretty elephants and high variance. It's a thrilling sequel of the first Pink Elephants. This game has 4 rows and 6 reels, and offers amazing 4, 096 ways to win. With a solid RTP of 96.1%, it's no wonder that it's become so popular with gamblers. The best features include free spins, wilds, scatters, and re-triggers.
Conclusion
Volatility might not be the priority of many gamblers, but those who understand it can make better and smarter choices for their gambling based on their budget. High rollers are more drawn to highly volatile slot machines, but in the end, this is a matter of gambling style and personal preference.
If you prefer to play it safe, and would like to get smaller, but more frequent wins, you need low variance slots. If you are ready to invest a bit more and would like to enjoy more features and play for higher winnings, you can go for medium volatility games. But, if you want to play for those huge jackpots we always hear about, then you need high variance games.
FAQ
Which games are considered slots with high variance?

The slot machines with higher risk, highest bet options, less frequent payouts, and massive winnings are considered games with high variance.
What does it mean if a slot has high volatility?

A slot machine with high volatility can potentially pay out life-altering sums, but it comes with higher risks and it usually requires more numerous and higher deposits on behalf of gamblers.
How can I learn if a game has high or low volatility?

There are several ways to learn if a game has high volatility or not. For starters, you can look it up online. Some providers share this information in the game itself. You can also check the bet option, maximum potential winnings, etc.
Where can I find the best high variance slot machine?

Finding the best machine to play with high volatility is simple. You can go through our list above or check out the titles that pay out the highest sums at online casinos.
Which one is better: high or low volatility slots?

This depends on what you prefer when you gamble. If you are ready to spend more money, don't mind waiting for wins, and want to play for the largest winnings online, than high variance slots are the perfect choice for you. On the other hand, if you have a limited budget and want to play it safe, you can play low volatility slots. Or, you can pick something in the middle and enjoy some of the perks of both.