Useful Guide for Playing Medium Variance Slots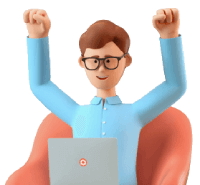 Some players pick their slots based on how they like the design or what kind of bonus offers they can claim to gamble. Others choose them based on the RTP, calculating their chance to win. Players who know about variance take this into consideration in addition to the bonus codes or game quality.
Do you know what this means and how it can affect the outcome of your gambling?
Medium variance slot machines are the most frequently played games in the casino industry. These slots have the mixed qualities of high and low variance games, so playing them is very promising and entertaining. If you want to learn more about these games, keep reading.
Best Casinos With Medium Variance Slots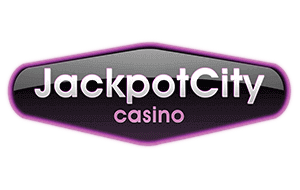 Bonus
Welcome Bonus Up to $1600
Software
Payments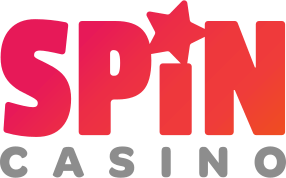 Bonus
Software
Payments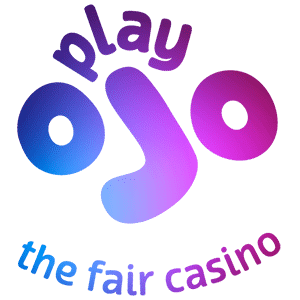 Bonus
Software
Payments

Bonus
Software
Payments

Bonus
Software
Payments

Bonus
Software
Payments

Bonus
Up to $100 and 100 Free Spins
Software
Payments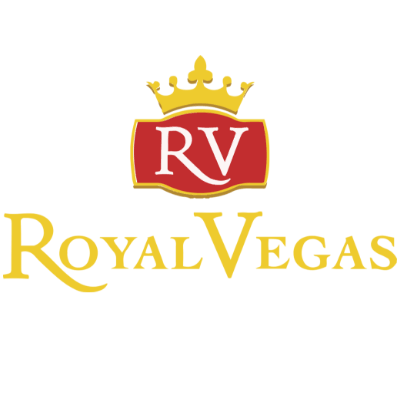 Bonus
Welcome Deposit Bonus $1200
Software
Payments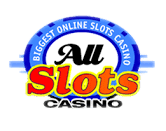 Bonus
Software
Payments

Bonus
Software
Payments

What Does Volatility Mean for Online Slot Machines?
Volatility determines how a slot machine behaves in terms of frequency of payouts, the level of risk involved in the gameplay, and the amounts being paid too players. In other words, this indicate whether you are playing a high risk, low risk, or medium risk slot.
Playing a slot with high risk is not necessarily bad, though. Those who enjoy taking risks and have bigger

budget prefer these games over other titles because the potential cash winnings are enormous. On the other hand, those with smaller budgets prefer to play games with low variance because they have minimal risk. The latter are also the most frequently offered choices for free spins in registration bonuses or an exclusive instant play bonus you claim on online websites.
Generally speaking, there are three types of slots based on variance: high, medium and low. Some distinguish between medium-high and medium-low also.
Which Machines are Considered Medium Variance Slots?
Medium variance games fall in the middle between high and low volatility games. This makes them the most popular choice among gamblers since they offer perks from both types. The risk is lower compared to highly volatile games, and the rewards are not as low as least volatile games.
In these titles, you can expect to find bonus rounds, more sizeable payouts (though still not as big as with high variance games), more random features, and frequent jackpots. You might even find some promotions to use on these games, so you'd basically be playing free slots with the potential for claiming real winnings.
Even though they don't offer as big payouts as high volatility games, they still offer significant and more frequent ones. You get a high value while enjoying average risk.
Some Tips for Choosing the Best Medium Volatility Slot Machines
When you're choosing a game to play, there are a few things to consider.
Pick a Safe Site to Gamble On
For starters, you need to find a website that is trustworthy and safe to use. Don't be tempted by extravagant bonuses without checking the casino's reputation and the wagering requirements first.
Study the Games before You Invest in Them
Games have terms and conditions in regard to the gameplay, features, and symbols. If you haven't played a game before, it's best to learn a bit about it before you start betting.
Play in the Demo Version Free
The best way to see what a game is like, whether it is optimized for mobile, and whether you find it fun, is to play it in demo version. This will tell you if the game is worthy of your time and money. You can find demo versions of games on top-rated websites, or go to the developer's site and play them there.
Mobile
Claim the Bonuses That Can Be Used on These Games

Sometimes, the welcome and other bonuses at online casinos can be used on these games. You might have to spend your free spins on selected titles, or have the liberty to choose where you spend your given credits. Who knows, you might even find wager free promotions and basically gamble for free!
How to Determine the Slot Machine Volatility
Some software developers are very open and clear about the volatility of their game. Pragmatic Play's titles, for example, have this on the screen so you can learn about it instantly. In other cases, you can learn on your own. Here is how you can do this.
Check Out the Paytable of the Game
The paytable can tell you a lot about the volatility of a game. If a slot is highly rewarding, its volatility is also high. Look for something that falls in the middle – no extravagant rewards, but not low either.
Research Different Developers
Most software developers are focused on delivering a certain type of slots. If you find a company whose main focus is to create highly volatile games, chances are their titles are almost all with high risk. Search for developers who create medium volatility slots often.
Learn What the Maximum Bet Is
If you can deposit tons of money to play, chances are you're looking at a game that's highly volatile. If it requires very little, it's a low volatility game. Look for something in the middle.
Find This Information Online
One of the simplest ways to find such information is to simply Google it. However, don't stick to a single source – check out several sites, as well as reviews about games to see what their variance is like.
Pros of Playing Medium Volatility Slots
Well, no one can say that these are the best games out there. The reason why gamblers choose them is because they offer somewhat of equilibrium, mixing some of the perks of low and high volatility games. Let's check out the perks first:
More frequent rewards compared to highly volatile slots
Higher rewards compared to low volatility slots
More bonus offers and features compared to low volatility slots
Lower risk compared to highly volatile slots
The most frequently available games on the market due to their popularity
Cons of Playing Games with Medium Volatility
Now is the time to check out the cons:

More frequent wins, but higher risk compared to low variance slots
Not as big bonuses and potential winnings compared to high volatility slots
Not as many features as found on high volatility slots
Bonus Offers Played on Games with Medium Variance
These games are often combined with bonuses. Many of the welcome and regular promotions are dedicated to these games precisely, such as free spins or no deposit bonuses. Credit or match promotions can be used on any game, including these ones. When it comes to promotions you can use, you can expect to find these in online casinos:
Welcome promotions: can come in the form of free spins, match bonus, no deposit credits, or a mix of different deals.
Occasional or regular promotions: available to all players who meet the terms and conditions, these promotions can be anything from free spins, match bonuses, credits, cashback, reload, etc.
VIP promotions: the biggest and best deals given to the most frequent players and highest rollers.
Top Developers of Slots with Medium Volatility
There are tons of software developers featured in online casinos nowadays, making for thousands of slots that you can enjoy at any time. The best of them are very versatile with their game designs, RTP, and even the volatility. The most popular developers that you can pick that create such games are Microgaming, Big Time Gaming, Endorphina, Novomatic, Amaya, and Netent. They've created titles like 3 Devils Pinball (Microgaming), Age of the Gods (Playtech), and Aloha! Christmas (NetEnt).
The Best 3 Choices for Medium Volatility Slots with Frequent Payouts
Speaking of games, we've decided to make one short list of the top games played by those who prefer medium volatility titles.
Action Dragons
Ainsworth has created amazing games. This developer might not have hundreds of choices for you, but their titles have amazing graphics and great RTP. This particular game has a 5×3 format, is of medium volatility, and has both Wild and Scatter symbols.
In Action Dragons, gamblers can win a maximum of 1,500x their stake, which is quite a nice win. This Asian-themed game was launched in 2020 and in a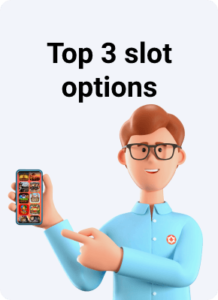 very short time, it's become very popular among gamblers. It has 30 paylines and a free spins round.
Age of the Gods
Playtech is one of the best rated developers of slot machines today, and this is one amazing creation of theirs. Featuring a Greek mythology theme, this 20-paylines slot can win you 250 times your stake. While you attempt to reach Mount Olympus, you can find Wilds and Scatters on your screen and unlock many rewards and winnings. There's a free spins feature, too.
Alkemor's Tower
Another amazing developer is Betsoft, and they've created one of the most played medium volatility game – Alkemor's Tower. This is a game with a wizard and amazing design, spread across 243 paylines. In it, you can play for a jackpot and potentially win 1,750 times your stake, which makes it highly promising for gamblers. Alkemor's Tower has free spins and a Wild symbol.
Conclusion
As you could see above, there are many reasons why you should play these games, but also reasons why you should pick other titles. Volatility does not indicate which game is better, but it can help you make a smart choice based on your budget and gambling preferences.
There are many reasons why players pick games with medium volatility. They are the sweet middle between titles that pay a lot, but have high risk, and the ones that pay little, but have minimal risk. If you want to play safe, but are comfortable with a bit more risk, this is the right choice for you.
FAQ
Which games are considered medium variance slots?

Slot machines that have medium risk, have some features that you can find in high volatility slots, and pay out more frequently, are medium variance games. These are highly desired by gamblers and very frequent at online casinos.
What does medium volatility means in slots?

When a slot has medium volatility, it doesn't have a too high or too low risk. It pays out more than low and less that high volatility games, and can have a variety of features for its players.
How do I determine a slot's volatility?

There are plenty of ways to determine this. In some cases, you can find the information when you open the game. In others, you can check online or look through the number of paylines, betting amounts, etc.
How do I find the top medium variance slot?

There's no top game that fits everyone's preferences. In this article, we've listed some of the most popular choices, but in the end, it all comes down to your preferences about design, RTP and volatility.
Are medium variance slots better than high volatility games?

Not necessarily. Players with big budget and the ones who aim to claim the highest jackpots pick high volatility slots. The ones with medium budget or gamblers who want to be safe, but still enjoy big wins and different features, choose medium variance slots. Finally, low variance slots come with most frequent wins, but lowest wins, which makes them ideal for low rollers and people who want to play longer.