Playing Progressive Jackpot Slot Machines in 2022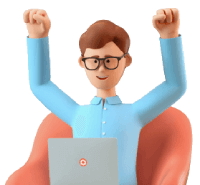 If you want to win a massive sum of money playing at an online casino, then progressive jackpot slots are the way to go. These exciting games have been responsible for making many casino enthusiasts filthy rich.
Having so many highly rated online casinos to choose from gives Canadian players a vast array of progressive jackpot slots to choose from. This guide will tell you everything you need to know about these types of games as well as a few other helpful tips that will give you the best chance to win a life-changing chunk of cash.
Best Casinos with Progressive Jackpot Slots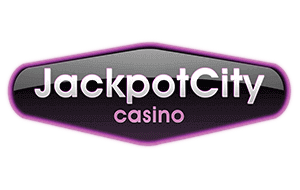 Bonus
Welcome Bonus Up to $1600
Software
Payments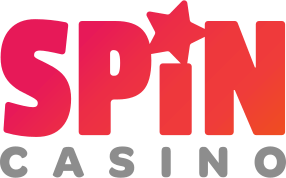 Bonus
Software
Payments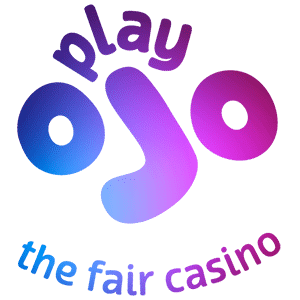 Bonus
Software
Payments

Bonus
Software
Payments

Bonus
Software
Payments

Bonus
Software
Payments

Bonus
Up to $100 and 100 Free Spins
Software
Payments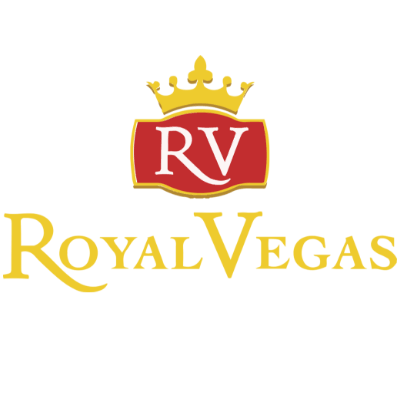 Bonus
Welcome Deposit Bonus $1200
Software
Payments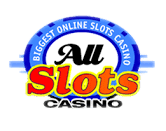 Bonus
Software
Payments

Bonus
Software
Payments

What We Consider when Reviewing Progressive Jackpot Slot Machines

Our slots experts take several things into account when they review progressive slot machines. They examine such things as the size of a game's average jackpot size and how often those jackpots payout. They also look at whether a progressive slot jackpot requires players to stake the maximum amount of if the jackpot can be triggered with a minimum bet.
Our experts also consider whether a game is on a large network or a small one. This is important because progressive slot jackpots that are on bigger networks build faster and get much bigger than those on smaller progressive networks. Of course, our specialists put a lot of stock into how fun these games are.
What is a Progressive Slot Machine?
This type of a game is much like a standard stand-alone slot. The biggest difference is that traditional slot games only pay out so much. There is a set maximum. For instance, winning the jackpot on Lava Gold nets the player 158.92 times the stake. Seeing how the maximum bet on this particular game is set at $100, the most you can win in a single spin is $15,802. Even though these games also have fixed payouts, the progressive portions continue to build until they are won. These jackpots have no limits and can be worth several millions of dollars.
When you play these slots, a percentage of each wager goes into the progressive pot. The jackpot continues to grow until some lucky player hits the magic combination. Because some jackpot games are connected on a network, you can have thousands of slot players contributing simultaneously.
In most cases, the casino operator or game provider seeds the jackpot. In other words, they make the jackpot amount very attractive right off the bat. Some of the most popular jackpot slots start at a million dollars. The jackpot then gets bigger as a portion of each wager goes into it.
The Best Online Progressive Slot Jackpot Games
These games are extremely popular which means there are a lot of them out there. Perhaps the most famous progressive slot is Microgaming's Mega Moolah. This game was released in 2006 and it has paid out more than $90 million. In fact, most of the biggest jackpots ever won were won on Mega Moolah. Other top progressive slots include:
Major Millions
Mega Fortune
Mega Jackpots
Aztec Millions
Arabian Nights
Wheel of Fortune
Millionaire Genie
Aladdin's Lamp
Jackpot King
Are Progressive Slot Games Fair?
While the odds of taking down a huge slot win are astronomical, these games are fair. Well, that's assuming you are playing at a reputable licensed online casino and the game is certified by an authority such as eCOGRA or TST. You should be able to quickly and easily find these details as well as the game's payout history. Some slot machines pay off more frequently than others, but you can be confident that they are on the up and up.
Can You Take Down a Progressive Jackpot with Just One Spin?
While some jackpot slots are triggered through bonus rounds or mini-games, many of them can be taken down with a single spin. Naturally, this is something you should find out about before you start playing. Each game has its own unique set of rules which you can usually find by selecting the information button on the game's icon.
What Happens After a Progressive Jackpot is Won?
The first thing that happens after someone wins a progressive slot jackpot is much celebration. So, what about the next jackpot? Well, as mentioned earlier, the operator or game provider will seed a new jackpot. It might start at a few dollars, a few thousand dollars, or even a million dollars. This new jackpot will continue to grow as more people play and contribute to it.
Are There Different Types of Progressive Jackpot Slots?

Generally speaking, there are two types of progressive jackpot slots. Stand-alone jackpot slots build in a single slot machine. The most popular jackpot games are on networks. In other words, a bunch of slot games are connected and each one contributes to a common jackpot. There might be a handful of slots on the network it there could be a thousand or more.
We should also mention that many top online casinos feature must-drop jackpots. These jackpots are guaranteed to drop within a certain time frame. It could be a daily must-drop jackpot, a weekly, or a monthly. Because these slot jackpots don't have a lot of time to build, they are generally much smaller.
Can You Win a Progressive Jackpot Using Free Spins?
In a lot of cases, online casinos require players who claim free spins to use those free spins on specific slots. Typically, progressive jackpot slots are excluded. With that said, you might find wager-free spins bonuses or instant-play bonus that can be used on these slots.
If you are able to play these slot machines using free spins, just bear in mind that most free slots offers and other registration bonuses are subject to wagering requirements. If you win a progressive jackpot using free play, then you'll likely have to wager through that win amount several times before you can withdraw your jackpot winnings. Always check out the free spin bonus's terms and conditions.
Are There Other Kinds of Progressive Games?
Slot machines aren't the only type of casino games to offer progressive jackpots. These can apply to almost any other type of game. For instance, some blackjack games offer them as well. They can be triggered in a variety of ways such as getting three 7s to make a 21. You can find progressive casino poker games that pay out when a player nails a certain hand like a Royal Flush. Still, the vast majority of these games are slots.
What Were the Largest Progressive Jackpots?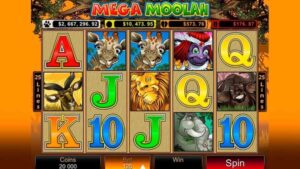 So, what were some of the biggest jackpots ever won? Back in 2026, a Canadian player was giving Mega Moolah a try when he hit a gargantuan $11.6 million prize. It was the fifth-largest jackpot ever won at the time. In 2011, a Norwegian player hit a $17.3 million jackpot on Arabian Nights.
Then there was the UK's Jon Heywood who brought down a staggering $19.9 million jackpot playing Mega Moolah. And he only wagered $0.25! Heywood's jackpot fell a bit short of the whopping $22.4 million that an anonymous player won in 2018 while playing for $0.75 per spin. However, none of these wins were as impressive as the $24 million jackpot a Finnish player won on the Mega Fortune video slot machine.
How do You Get Paid When you Win a Progressive Jackpot?
This largely depends on the size of the jackpot. Online casinos will simply credit the winnings to your account. As a point of interest, most operators will allow you to withdraw a big win in one shot even if it exceeds their withdrawal limits.
Big progressive wins like the ones mentioned above are often paid out in annual installments, but this isn't always the case. Depending on the game, you could receive payment in one lump sum. A courier will deliver a check to your door or the funds will be sent via bank transfer. Be prepared to pose for a few photos in which you hold up one of those oversized novelty checks.
Can You Play Progressive Jackpot Slot Machines on a Mobile Device?
You sure can. Almost all online casinos have a mobile platform, an app, or both. This allows Canadians to play their favorite progressive games while they are on the go. Most online casino games are specifically designed for mobile devices. The HD graphics look great, the sounds are spectacular, and they run very smoothly.
Do Progressive Slots Have Betting Limits?

It doesn't matter if you're talking about standard slot games or progressive slots, there will be a maximum bet. Of course, there will be a minimum bet too. These limits vary depending on the game. Check out the slot game's details to find out what the limits are. Contrary to popular belief, not all progressive games require a maximum wager to win a progressive jackpot. Remember Jon Heywood? He won nearly $20 million with a 25-cent bet.
Progressive Jackpot Slot Providers
Because these games are so popular among the online casino crowd, several top-tier software developers make them. Microgaming and NetEnt progressive games attract a lot of players because their games are on large networks. This means the pots start out big, build quickly, and become very large in a short period of time. Even though a lot of other providers have progressive slots, their networks aren't as vast. Still, they serve up some pretty big cash prizes.
FAQ
Do progressive jackpot slots have a higher RTP?

While some progressive slots have a higher than average RTP, most actually have a lower RTP.
Can I play progressive jackpot slots for free?

Yes. Many online casinos allow players to try out their progressive slots for free in demo mode. You're only playing for play money when you do this. This tutorial also explained how some free play bonuses can be used on real-money progressive jackpot games.
What was the largest progressive slot jackpot?

The biggest ever progressive jackpot win didn't happen online. It happened at the Excalibur Casino in Las Vegas. A lucky gambler walked away with about $39.9 million. The largest progressive jackpot ever won online totaled $24 million.
What is the most popular progressive jackpot slot machine?

The Microgaming classic Mega Moolah is widely believed to be the most popular progressive jackpot slot machine.
Can I win a progressive jackpot using a mobile device?

Yes. Almost all online casino games are available for play on mobile devices.
Do I need to download any software to play progressive games?

No. While desktop casino clients and mobile apps are available, you can play most games in instant-play mode using a desktop or mobile browser.
Do I get paid in full right away if I win a progressive jackpot?

This normally depends on the particular game and the size of the jackpot. While some progressive jackpots are paid out in one lump sum regardless of size, some bigger wins may be paid out in installments. Be sure to check your online casino's terms and conditions or contact customer service for more details.
Are progressive jackpot winnings taxable?

This depends on the tax laws in your country. In Canada, there are no taxes on gambling winnings.
Should I only play these types of games when the jackpots get really big?

While this is a popular strategy, you must remember that jackpots are randomly triggered. Still, one could easily argue that a huge jackpot is due to pay out.
How do I withdraw progressive jackpot winnings?

If you happen to hit a massive jackpot, the operator will usually courier you a check or pay you with a bank transfer. Smaller progressive wins are simply credited to your account and can be withdrawn using the standard procedure.
What are Age of Gods progressive slots?

Age of Gods is a suite of progressive slot games created by Playtech. These games are among the most popular Ancient Greek-themed slot games.