Dragon Jackpot Baccarat Live
Dragon Jackpot Baccarat is a live version of a popular game with an added special twist. This take on the popular game is developed by Playtech and features 4 jackpots. What makes this version unique is that the jackpots are accumulated from the tie piles on multiple different tables. Meaning the jackpot pool is shared between all of the connected players.
How It Works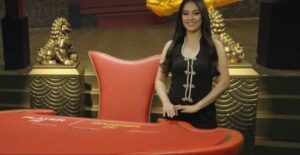 The game uses 8 decks of cards that are situated in a pre-shuffled shoe. As you would expect from a live Baccarat casino game, Dragon Jackpot Baccarat features several attractive dealers or one at each available table. The rules are standard Baccarat rules, you choose whether to bet on a Bank, Player, or on a Tie outcome. The odds on tie are 8 to 1, and there is a 5% commission on banker wagers. There are also several side bets that players can place in order to increase their potential winnings.
Jackpot Feature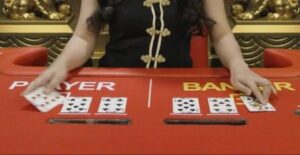 The thing that makes this game stand above the rest is the jackpot feature. While you play in Сanadian casino online there is a chance that a random pot will drop, but the odds of collecting that pot are affected by the size of your wager. So the more money you place on a specific outcome the greater the chance of you receiving the pot if it drops.
The four pots are:
Green Dragon – $10
Blue Dragon – $100
Red Dragon – $1,000
Golden Dragon $20,000
These pots are like the mini jackpot game and whenever you collect 3 symbols of the same color you get the prize from the pot.
As far as the jackpot goes, you need to bet on a tie outcome in order to qualify for it. As mentioned this is a progressive jackpot, and 1% of each tie bet is allocated to that progressive prize pool. Even if the odds on tie outcome are terrible this actually incentivizes players to take their chance, because the jackpot makes it worth your while.